Riley Sumpter takes Breed Champion Chester at the Big 8 Expo!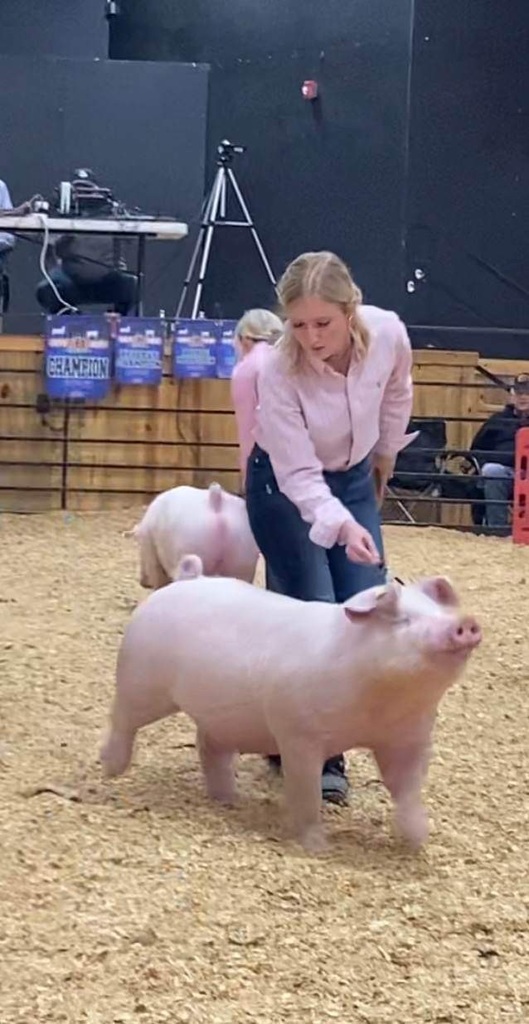 Group and athletic team pictures will be this Wednesday, February 8. Ordering will take place through an online link available after picture day.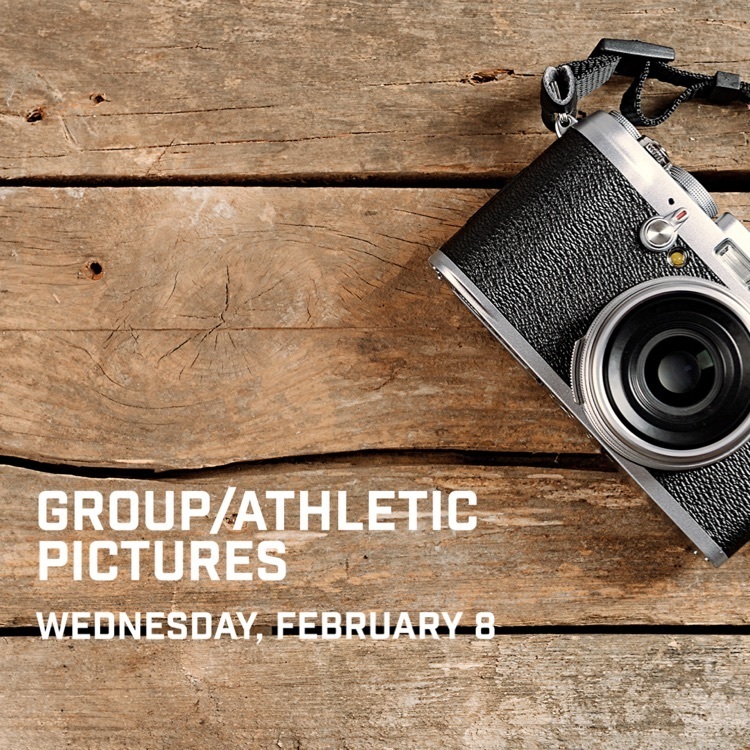 Congratulations to Presley McClary on winning Grand Champion and Bronze (third overall) at the Big 8 Expo in Idabel!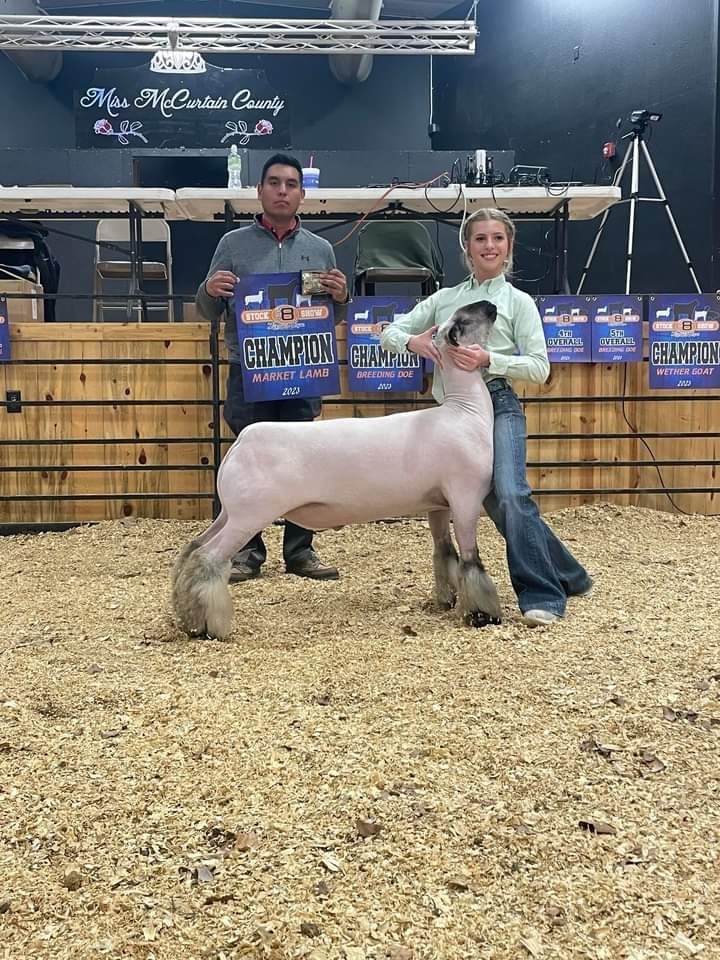 Congratulations to Reed Allen and a big win at OBSE!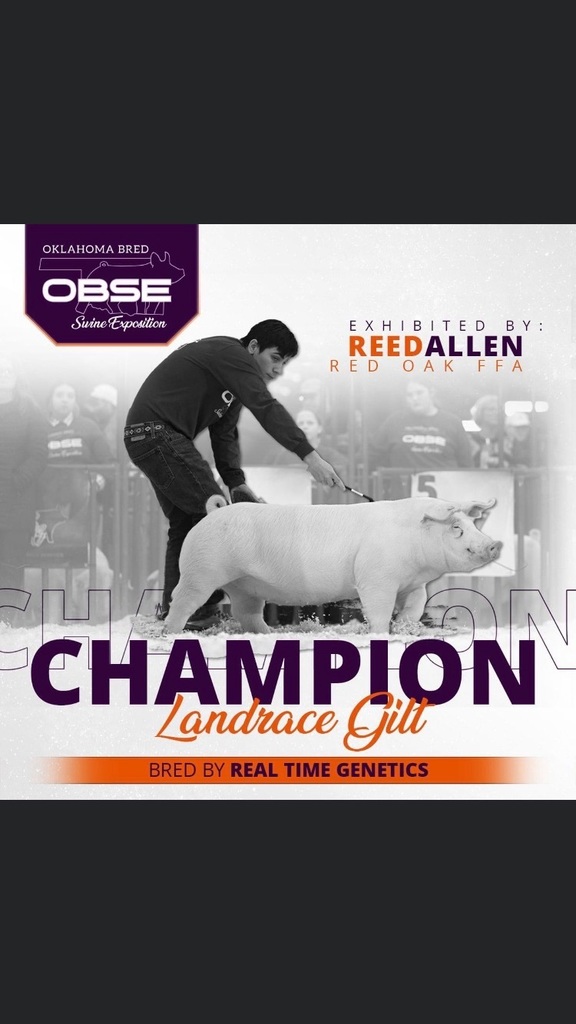 Due to continuing inclement weather, Red Oak will not be in school tomorrow, February 3.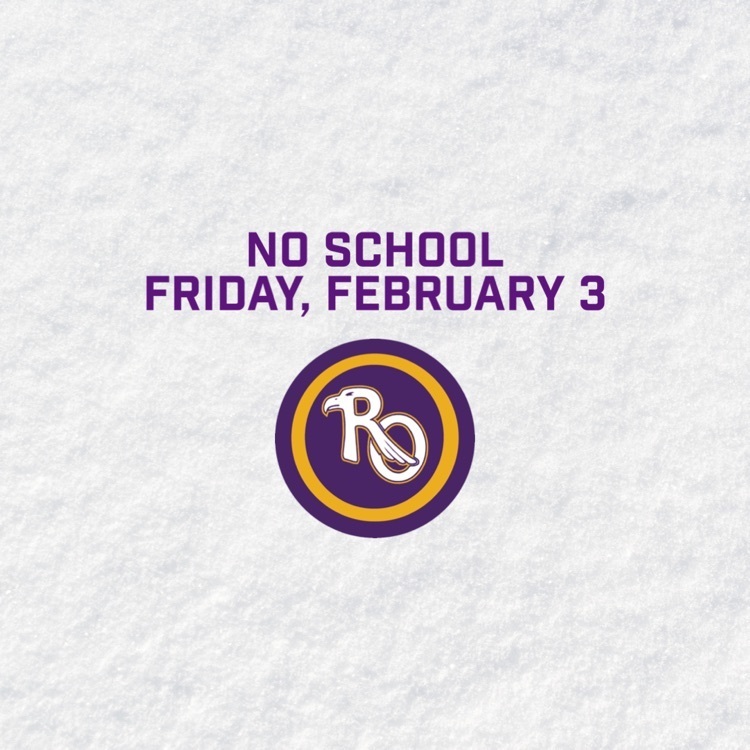 Due to continuing inclement weather, Red Oak will not be in school tomorrow, February 2.

A note to our students: although we will be in virtual learning the next couple of days, teachers will still be available to help you through Google Classroom, email, and text message.

Red Oak will dismiss at noon today and transition to virtual learning for the remainder of the day and into Tuesday, January 31, and Wednesday, February 1. High school basketball games tonight against Wister are canceled.

Red Oak will be in-person for classes tomorrow, January 30, but administration will monitor weather conditions throughout the day in case an early release or transition to virtual learning is necessary.

The high school basketball game against Wister scheduled for Tuesday, January 31, has been rescheduled for tomorrow night, Monday, January 30. Game time is 6:30 pm for girls, boys to play immediately after.

Like Main Street in Red Oak tomorrow afternoon and support our academic team headed to state for the first time in school history!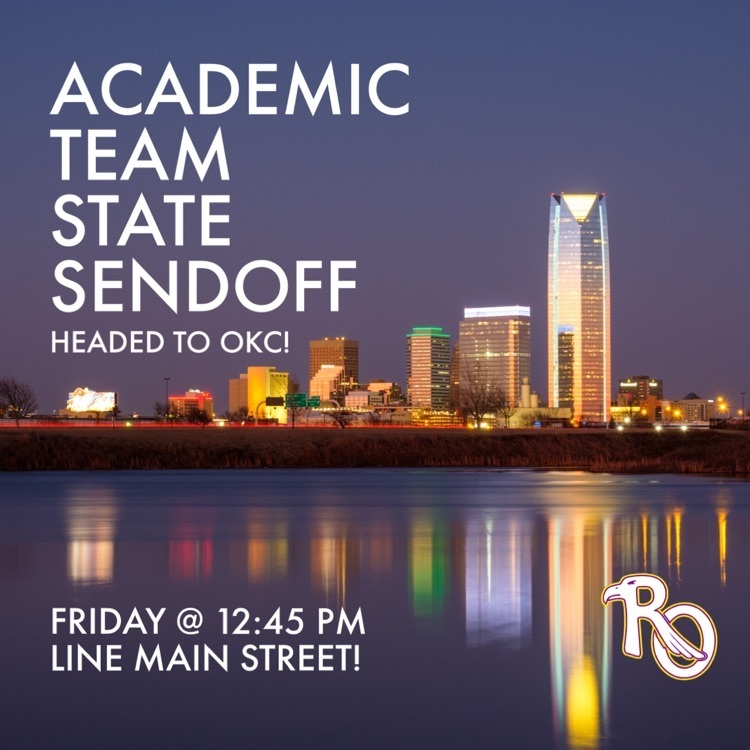 Friday is a day FULL of basketball! 3/4 girls: 9 am 3/4 boys: 9:30 am 5/6 girls (purple): 10 am 5/6 boys (purple): 10:30 am 5/6 girls (gold): 11 am 5/6 boys (gold): 11:45 am JH girls vs Howe: 3:30 pm JH boys vs Howe: 4:30 pm Senior Night: 5:30 pm HS girls vs Howe: 6:30 pm HS boys vs Howe: 8 pm

Congratulations to our archery athletes on their performance at last week's meet hosted by Shady Point!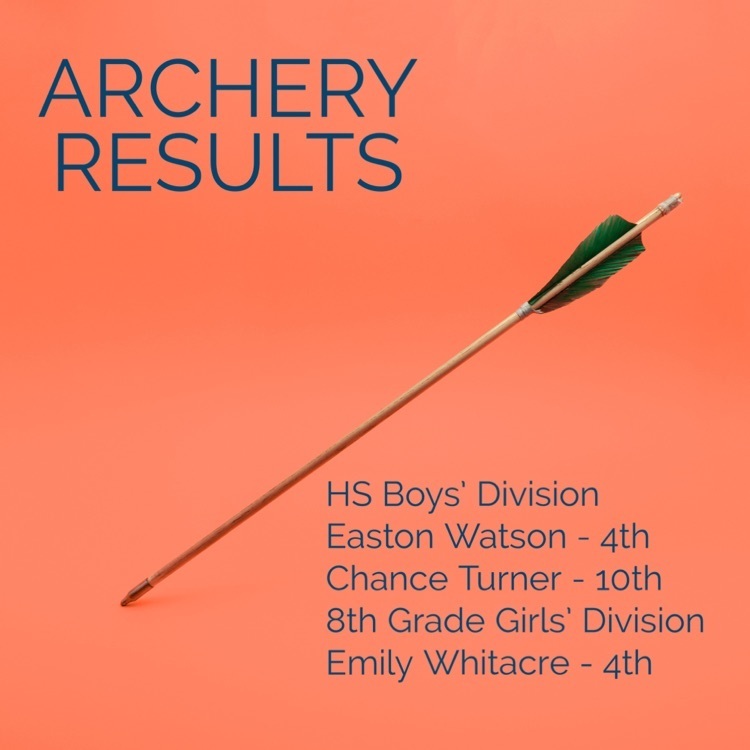 Classes will resume tomorrow, Thursday, January 26.

Our elementary students are ready for the snow! Today our high school boys' basketball team gave gloves to our students, making sure they're prepared for the cold weather headed our way.

Red Oak Schools will transition to virtual learning at 12:30 pm Tuesday, January 24, and will remain virtual for Wednesday, January 25, as well. Buses will run and pickup will be at 12:30 tomorrow. All activities will be canceled for tomorrow evening. The Hs basketball games are rescheduled for Saturday, January 28, at 2 pm in Red Oak.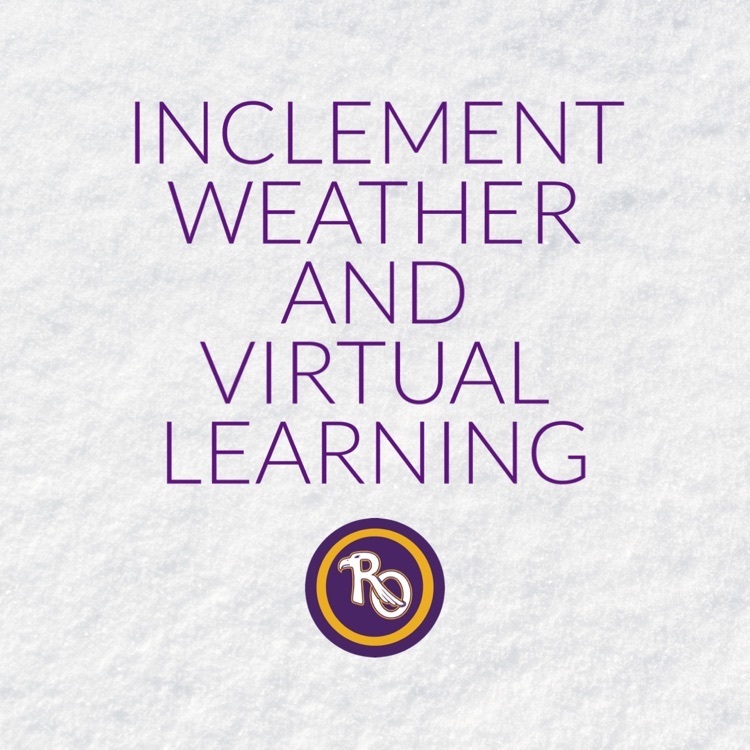 Our 5/6 grade Eagles are champions of the McCurtain Tournament!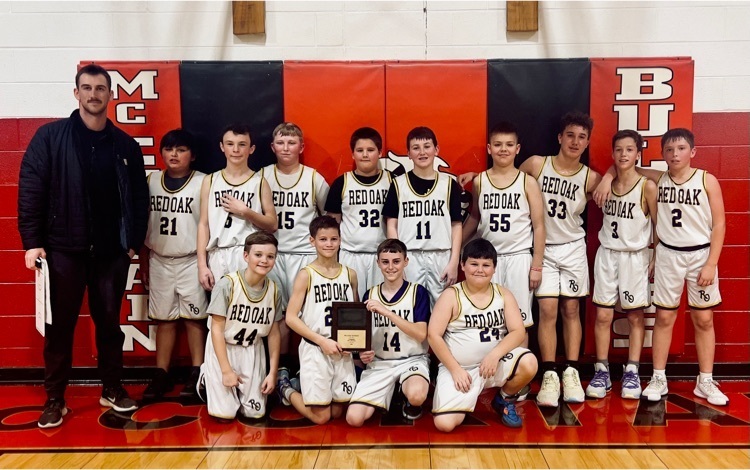 The following students were caught being good this week and earned the Principal's Kindness Award: Faith Vandever Aaron Coley, Breckon Clayborn, Ruby Knight and Dax Harp. Keep up the good work!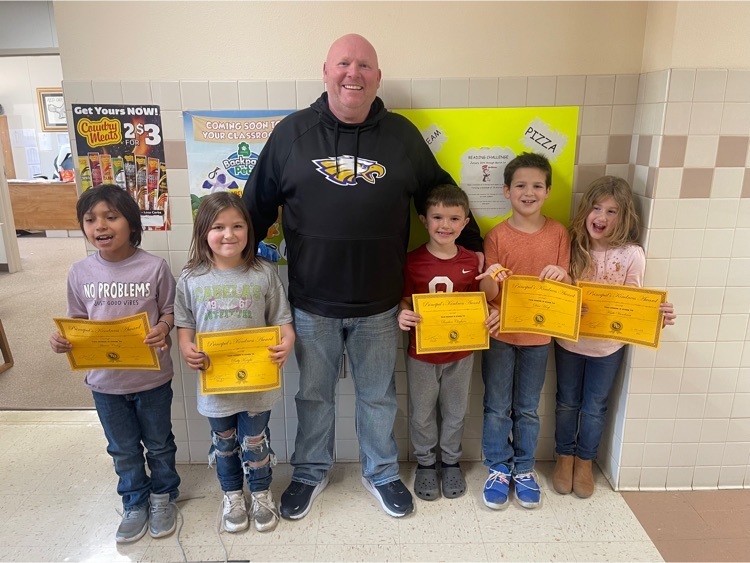 The newest edition of the Eagle Flyer is here!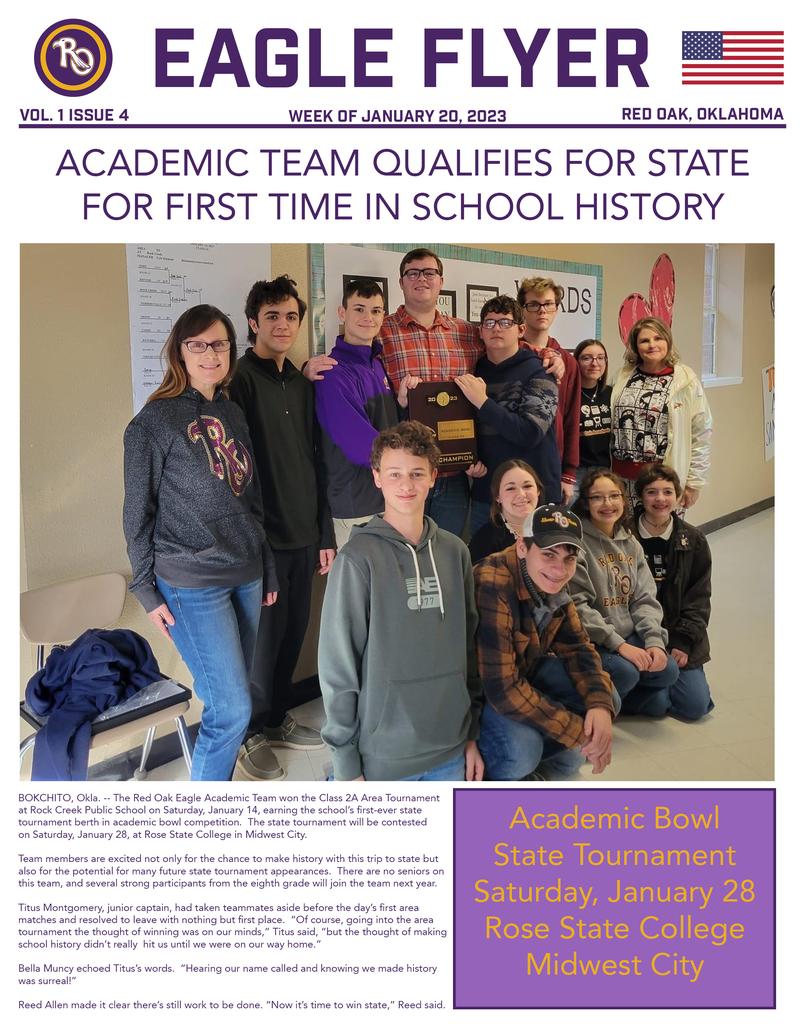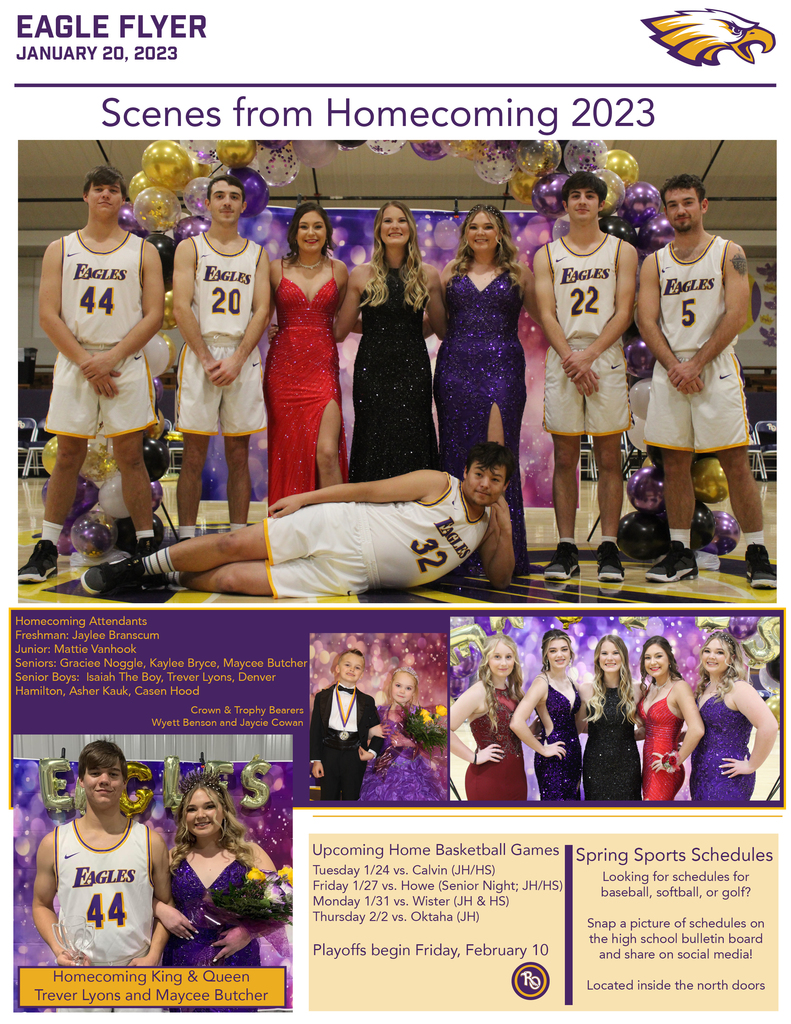 Join us for basketball homecoming tonight! Pictures are at 4:30, homecoming at 5:30, and boys will play first against Stringtown at 6:30!