Round one of the 2022 Royalty Race is almost complete! Just reminding everyone going into the weekend that all first round money is due by 9 am on Monday, September 19. The students in each class who have raised the most money will be the candidates for that class. Round two begins that same day once money is counted and candidates are announced. We're also getting word of some of the float ideas for October 4 and we are very excited to see them…thank you for your continued support of Red Oak School, our students, and our yearbook!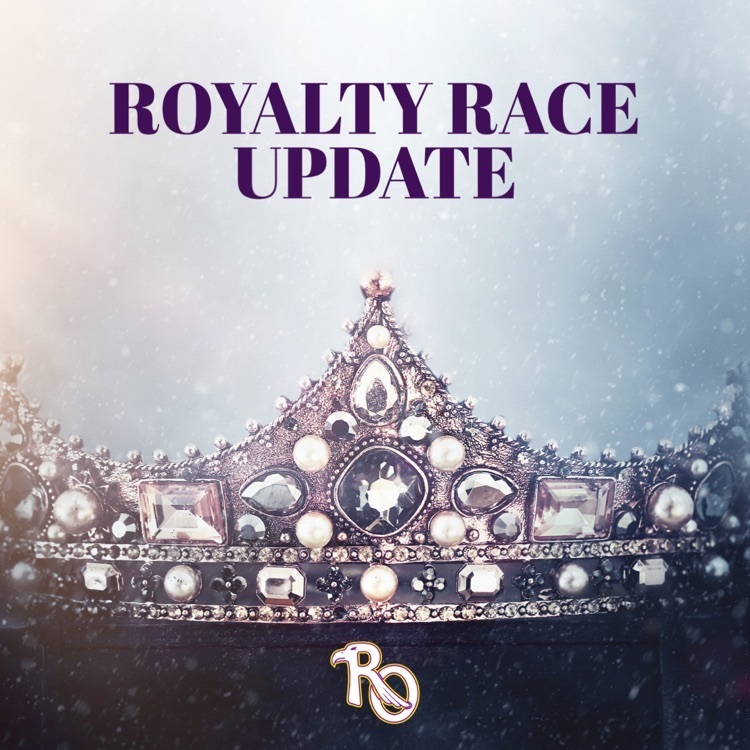 An update on our 2022 Eagle Yearbook, which we expected to arrive when school started: the production plant used by our publishing company experienced a shutdown and has just returned to full operation this week. Our yearbook is now in production and we expect it soon. We are sorry for this inconvenience but we look forward to celebrating its arrival with you!

The 2022 Eagle Yearbook Royalty Race kicks off today! Today through next Monday at 9 am, students compete against each other to see who can sell the most tickets to represent their classes in the two-week showdown that begins September 19…the top-selling class overall wins FREE Chick-fil-A and it all culminates with the Coronation Parade on Tuesday, October 4! Good luck to all of our contestants and classes!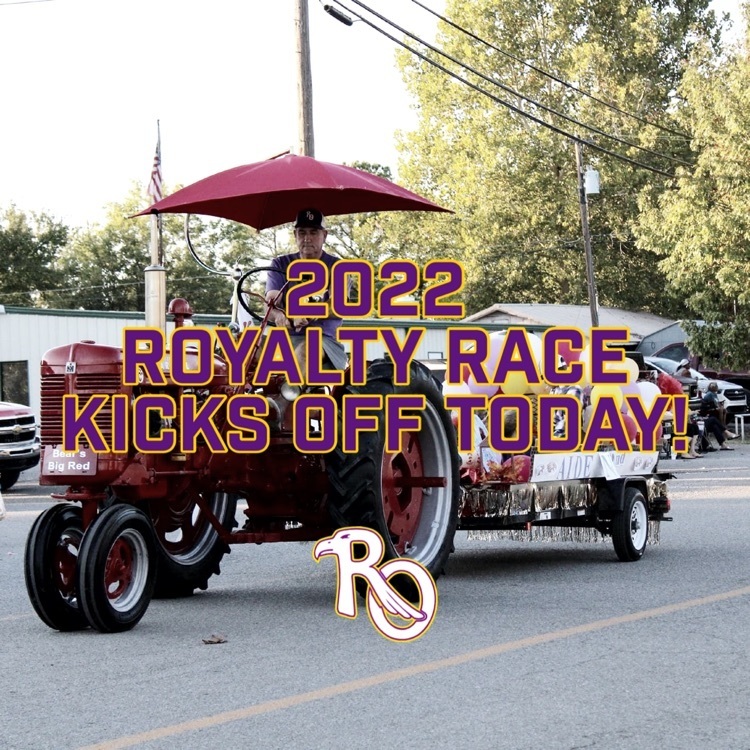 Reminder: school pictures are tomorrow…bring those smiles for another year of yearbook memories!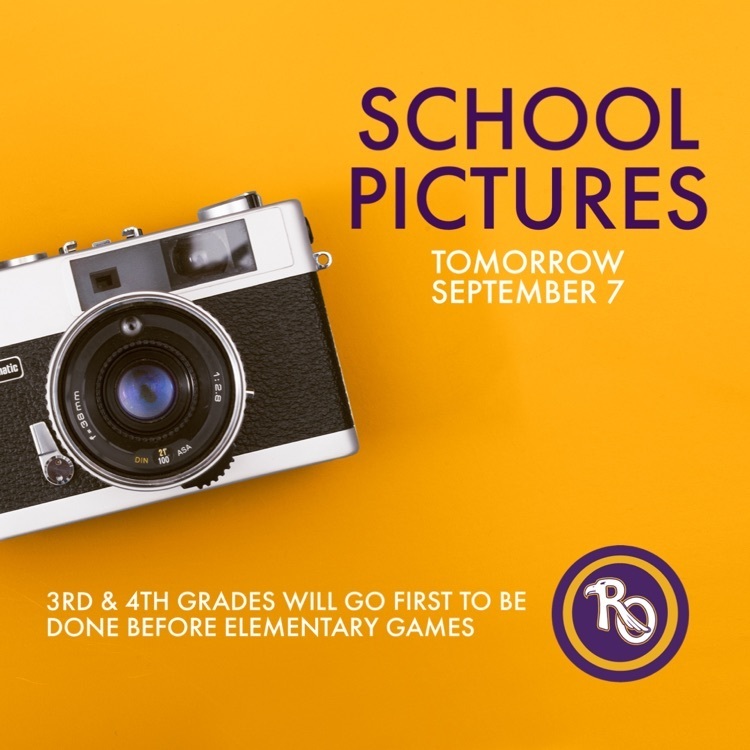 Menus are now available for September.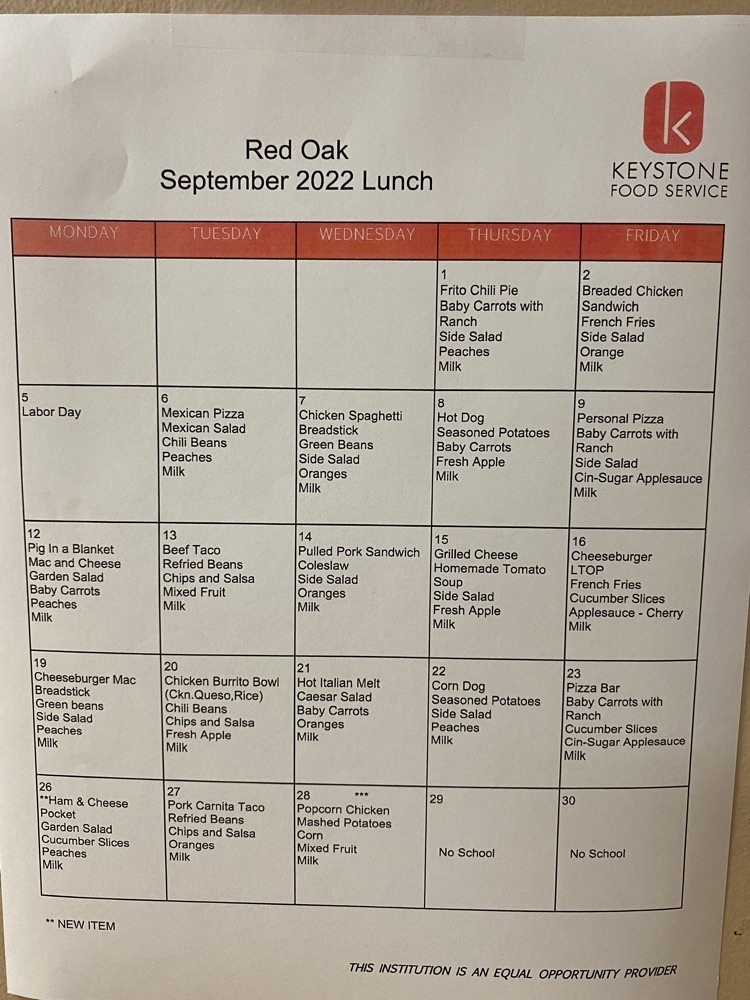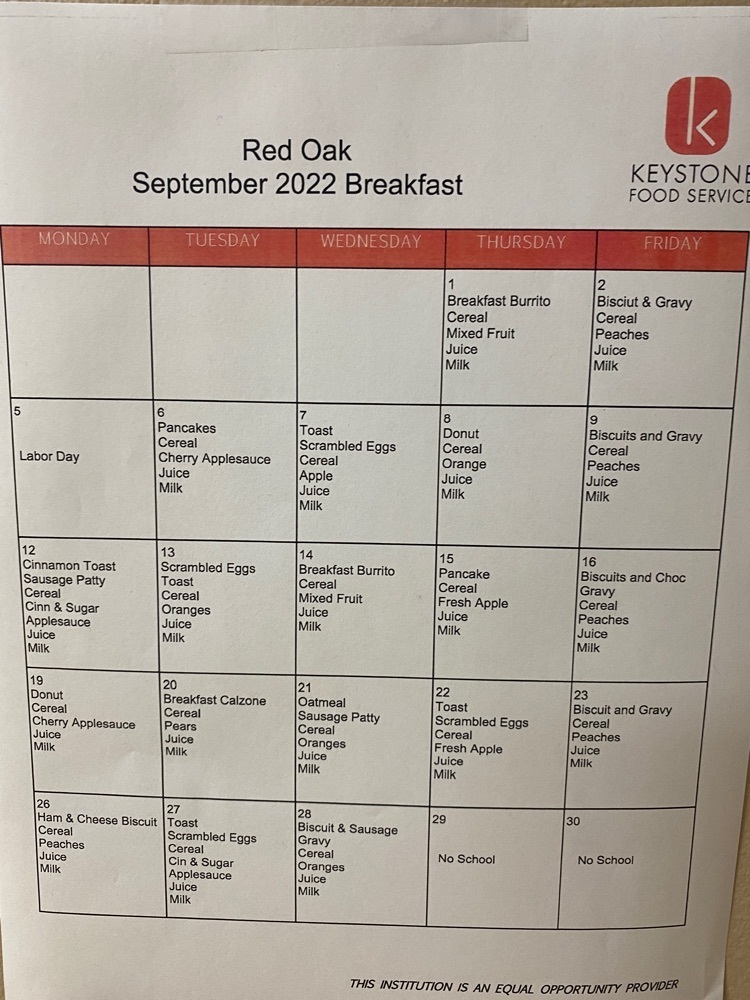 School pictures will be Wednesday, September 7…3rd and 4th grades will go first to ensure they are done before the elementary softball/baseball games begin that morning.

Red Oak School will transition to a virtual day on Friday, September 2, 2022. This was inadvertently left off of the original calendar. Enjoy your Labor Day!

The schedule for this weekend's Red Oak softball festival is now available.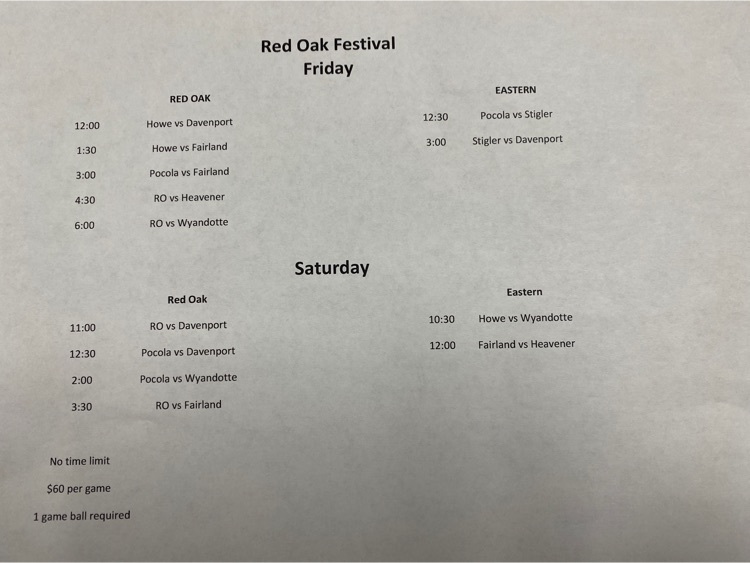 A reminder to visit us and meet the teachers and staff tomorrow evening at Open House!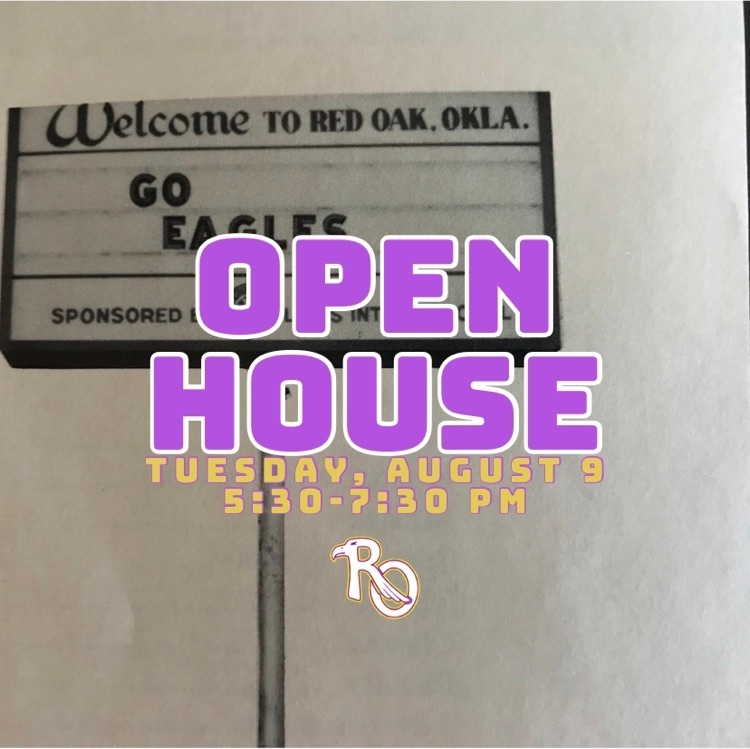 The Red Oak FFA Chapter is officially a National 3 Star chapter! We are now one of the top chapters in the United States! This is the first time in the 73 years of chapters history that it's been honored with this recognition. Congratulations Red Oak FFA members!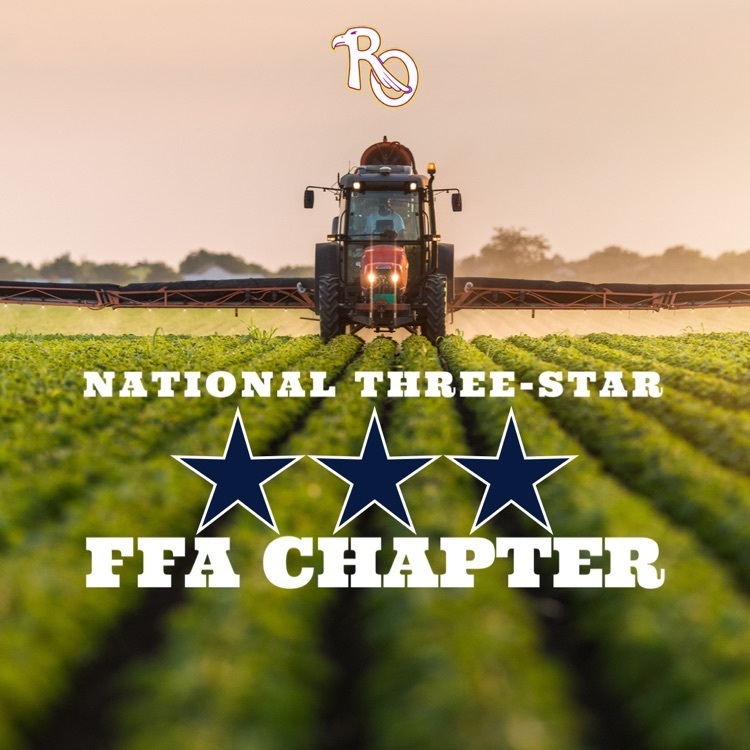 Meet your teachers and get ready for the new year at our Open House on Tuesday, August 9, from 5:30-7:30 pm!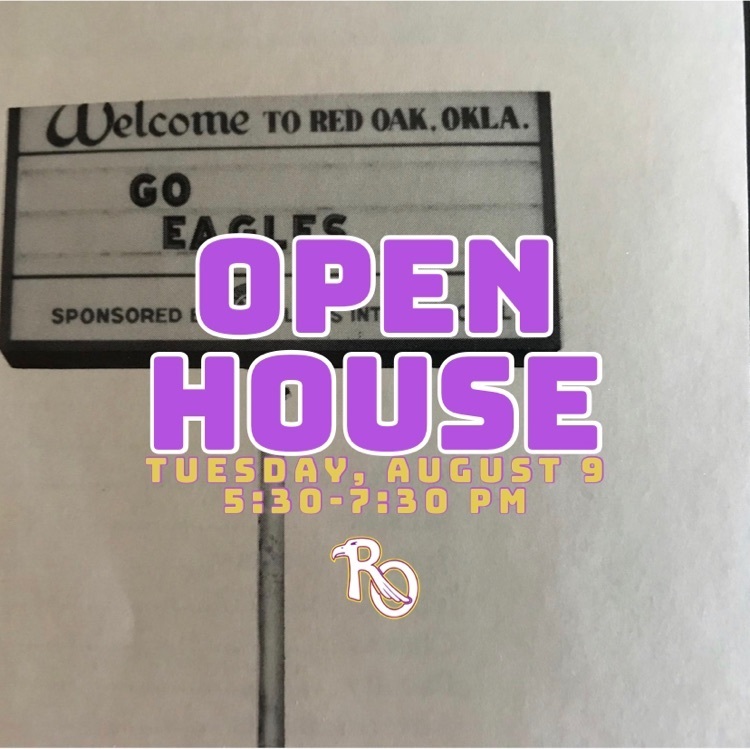 Please note the following change in our school meal policy. Unless a student receives a waiver, full price for meals will resume this academic year. You may apply for a waiver by completing the enrollment packet that will go home with your student on the first day of school.

Please use caution when driving into the back parking lot on campus as maintenance crews are excavating a ditch from the safe room to the new gym.

Class enrollment for high school students will be as follows: Wednesday, August 3: Senior Class ONLY 1:30-3:30 pm Junior Class ONLY 4-6 pm Sophomore Class ONLY 6:30-8:30 pm Monday, August 8: Freshman Class ONLY 1:30-3:30 pm All enrollment will be in the FACS Classroom.

Athletic physicals are Monday, August 1 at 9:00 am in the auditorium. $10/athlete. PLEASE spread the word. 7-12 & 6th playing up!

Red Oak graduate Dalton Patten will continue his baseball career as a member of the Oral Roberts University team in the fall of 2022, becoming the first Red Oak Eagle to play Division I college baseball. Congratulations Dalton on becoming a Golden Eagle!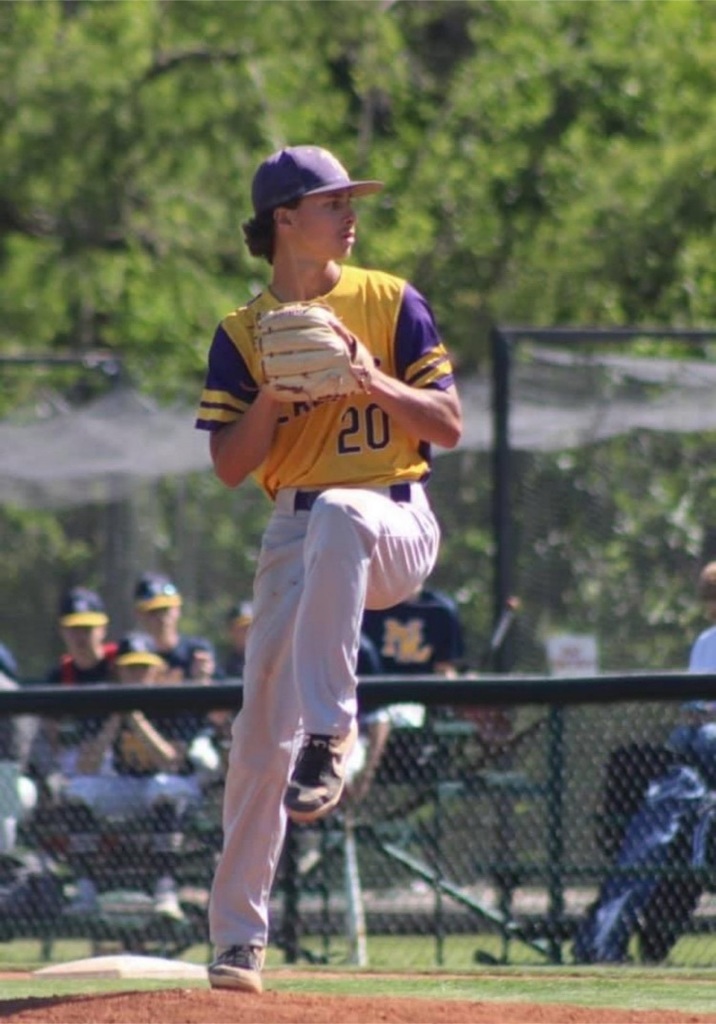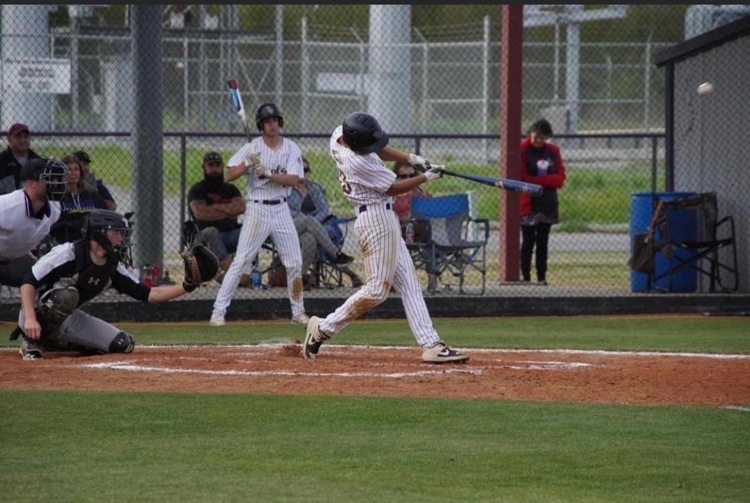 There will be a players and parents meeting for all interested baseball players on Monday, July 25, 6:00 pm at the baseball field.

The Latimer County Sheriff's Office will be conducting active shooter training at the Red Oak School campus on Saturday, June 4. These exercises are for training purposes only and are not real.


Beginning June 1st, 2022, the Star Program application will be available through Chahta Achvffa, the Choctaw Nation's official member portal. Parents & guardians will apply for rewards for their students in grades 2nd-12th in the Fall & Spring semesters. Individual schools will no longer be submitting STAR reward information on the student's behalf as we have traditionally done. These changes will begin for the 2021-2022 Spring semester awarding period and all future awarding periods moving forward. Students must be enrolled in 2-12 grade & possess a Choctaw tribal membership card. The Spring awarding period will be open from June 1-September 1. The Choctaw Nation also offers a $100 grant to Choctaw tribal students who are attending 3 yr old head start thru high school. The grant is provided one time each funding year & will be on a Visa card specifically for clothing. This is also offered thru their official member portal. The Student School & Activity Fund opens June 1-August 31, 2022. Students must meet certain eligibility requirements.